We, LA's venture capital community & tech leaders, pledge:
To increase our community engagement by supporting organizations that are making a difference throughout Los Angeles.
To actively and continuously improve equity, diversity, and inclusion at all levels of our organizations and in our investment decisions.
To hold ourselves accountable by measuring and transparently reporting on our progress and impact on these outcomes.
Convened by an alliance between LA's venture capital community, Annenberg Foundation, and the Office of Mayor Eric Garcetti,
PledgeLA
is a collective call for change in the tech industry and a commitment to better reflect, support, and leverage the creativity and diversity that is Los Angeles. This coalition of tech industry leaders seeks to positively contribute to the prosperity of
all
Angelenos and lead the industry into a new dawn of equity and inclusion.
Read the announcement »
We recognize our region and industry faces no shortage of pressing challenges. As a coalition of tech leaders, we see these as our greatest opportunities for impact:
2%
of VC investment partners identify as African-American or Latino.
11%
of VC investment partners are women.
Less than 10%
of VC funded companies are led by women or people of color.
7th
L.A.'s rank among the most economically unequal regions in the U.S.
73%
of Angelenos identify as a person of color.
$5 billion
dollars raised by LA regional venture capital in 2017.
1st
L.A.'s rank among metro areas in number of engineers trained.
3rd
L.A.'s rank for new business launches.
In the face of great civic challenges, PledgeLA members are transforming Los Angeles into the most civically engaged and diverse tech hub in the nation. But they don't stand alone. As members, companies receive support in deepening their social impact, finding and supporting diverse talent.
7TILL8 Wetsuits
Act One Ventures
AELLA
Alpha Edison
Amplify
Aspiration
Autochrome
Avisare
BAM Ventures
Baron Davis Enterprises
Basepaws
BCG Digital Ventures
Beyond Meat
Blue Fever
Boingo Wireless
Bonfire
Bracket Capital
Brilliant Ventures
Bryant Stibel
CivicFeed
Clocktower Technology Ventures
Core Innovation Capital
Creative Spoons
Cross Culture Ventures
Crosscut Ventures
Developing Capacity Consulting
Dollar Shave Club
Embark Ventures
Emblematic Group
Enplug
Everytable
FairClaims
FamiLeague, Inc.
FareShare
FEARLESS World Building for Womxn
Fernish
Fifth Wall Ventures
Fika Ventures
FLATLAY Inc.
Flavors from Afar
Greycroft
Grid110
Halogen Ventures
Hawke Media
Heir Apparent
High Tide Tours
Holisticism
Honey
Intelatin
Jam City
Kitchen Table App
KohFounders
Launchmaps
LDR Ventures
Los Angeles Cleantech Incubator (LACI)
Luma Launch
Lumenus
M Ventures
Mahmee
Microsoft
MiLA Capital
Moonshots Capital
Motiv
Mucker Capital
NailSnaps
NEXT Trucking
Okapi Venture Capital
Open Listings
Ozobot
Ping
Pledgeling
PLG Ventures
Plug and Play
Pritzker Group Venture Capital
Quake Capital
Roadster Capital LLC
SAM Preccelerator
Screen Door Labs
Silicon Valley Bank
Sound Ventures
Soylent
Stage Venture Partners
StillMark
Symantec
TALA
Tale Venture Partners
Techstars
TenOneTen Ventures
The 22 Fund
Tradesy
Troy Capital Partners
Two Bit Circus
Upfront Ventures
USC Marshall Venture Fund
VamosVentures
Virgin Hyperloop One
VNTANA
Watertower Ventures
Wavemaker Partners
Additional support for PledgeLA provided by
"As we expanded the Foundation's involvement in the city's growing tech community with our AnnenbergTech initiative, we saw an opportunity to become a catalyst to help launch PledgeLA. This commitment from L.A.'s venture capitalists and Mayor Eric Garcetti means that change is happening, and this change is good, as long as we can work to make Los Angeles a more diverse, inclusive and community-focused city that benefits everyone."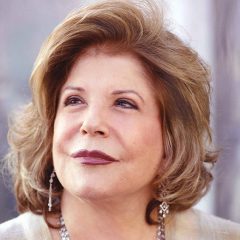 Wallis Annenberg
Chairman of the Board, President and CEO, Annenberg Foundation
"Our City's diversity is our competitive advantage, so we are always looking around the corner for ways to ensure every Angeleno has a chance to succeed in the industries of tomorrow. L.A.'s tech growth is no accident -- it is a tribute to our region's tradition of creativity, leadership in innovation, and wealth of talent. With PledgeLA, we will promote transparency in a growing sector and open the doors of opportunity to our diverse base of workers, no matter their race, gender, or background."


Mayor Eric Garcetti,
City of Los Angeles
"Investing in a diverse array of founders, looking for talent in all corners of the city, and bringing different voices to the table when making decisions on investments is just smart business. We know companies with a diverse workforce are more successful, which, in turn, increases community engagement and provides opportunities for the community-at-large. PledgeLA will put Los Angeles on the right trajectory."

Kobie Fuller
Partner, Upfront Ventures
If your company interested in joining PledgeLA, please contact us today for more information. We'd love to hear from you as we expand this coalition to CEOs, founders, and other members of the LA tech ecosystem.